April 13, 2018
Association of Children's Librarians of Northern California Institute; San Francisco, CA
10:45-11:50: Author/Illustrator panel (Video here!)
3:15-4: Reading, talk, and Q & A (Video here!)
April 9, 2018
Fresno State University; Fresno, CA
6:30: Reception
7:00: Talk, reading, Q & A, and signing
January 9, 2018
Bank Street School for Children; New York, NY
3:30 -5 pm: Talk, reading, Q & A, and signing (Video here!)
November 2, 2017
CAC Theater; Wichita State University; Wichita, KS
6:30 pm: Talk, reading, and Q & A
October 9, 2017
Illinois Safe Schools Symposium; University of Illinois at Chicago Forum, Chicago, IL
8:20 – 9:20 am: Opening discourse and discussion
September 25, 2017
California State University Northridge; Oviatt Library, Northridge, CA
2-4 pm: Banned Books Readout speaker
July 20-29, 2017
Andy's Summer Playhouse; Wilton, NH
GEORGE/MELISSA, SO FAR, a play adaptation written by Jess Barbagallo last year at Andy's, on the mainstage.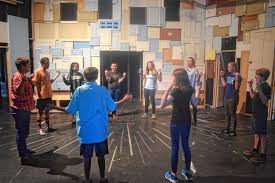 July 10-11, 2017
nErD Camp MI; Parma, MI
10:30-12 pm: 30 Reasons You NEED To Read Diverse Stories In Your Classroom
Pre-conference panel with Kathy Burnette, Juana Medina, Jewell Parker Rhodes, Olugbemisola Rhuday-Perkovich; moderated by Tracey Baptiste
2:20-3:10 pm: Lights, Camera … Fiction!
Panel on performance in middle grade literature with Barbara Dee and Brooks Benjamin
July 7-8, 2017
Society of Children's Book Writers and Illustrators Annual Conference; Los Angeles, CA
July 7, 3-4pm: Transforming Life Into Art, Platinum Ballroom
Panel with Aisha Saaed, Ruta Sepetys, and Kim Turrisi
July 8, 3:15-4:15: Revise & Resubmit: The Life of a Book, Diamond 5
Workshop with my fabulous agent, Jennifer Laughran
July 8, 4:30-5:30: Autographing party, Platinum Foyer
June 13, 2017
6 pm: Reading and Q&A at Flyleaf Books; Chapel Hill, NC
June 11, 2017
2pm: bbgb tales for kids; Richmond, VA
Saturday, June 3, 2017
Keynote, Standing Proud: Becoming LGBTQ Role Models in Schools; The Center, New York, NY
Friday, June 2, 2017
Book Expo America; New York, NY
2 – 2:50 pm: Following Up After Fouling Up: Real Talk About Real Apologies
Panel presented by We Need Diverse Books with Justina Ireland, Daniel Jose Older, Kiera Parrott, Renee Watson; moderated by Dr. Laura Jimenez
Saturday, May 20, 2017
New Jersey Trans Youth Forum; Rutgers University, New Brunswick, NJ
2:30-4 pm (tentative): Panel on Trans Youth Fiction
Panel with Tyler Ford, Meredith Russo, and Pat Schmatz. Moderated by Kyle Lukoff
March 21, 2017
The Common School; Amherst, MA
6:30 pm: Reading, Q & A, and signing
November 11-12, 2016
YALLFest; Charleston, SC
September 22, 2016
Göteborg Book Fair; Göteborg, Sweden
September 21, 2016
Literaturhaus; Frankfurt, Germany

September 19, 2016
Harbour Front Literaturfestival; Hamburg, Germany
September 14-16. 2016
Internationales Literaturfestival; Berlin, Germany
    
July 8-15, 2016
Andy's Summer Playhouse; Wilton NH
The Greenhouse adapted GEORGE for the stage!!
June 23-28, 2016
American Library Association Annual Meeting; Orlando, FL
Friday, June 24, 5;45-6:45 pm: It's Not Just a G Thing: Exploring the LBTQ (and Beyond) in Middle Grade and Young Adult Literature Panel
Saturday, June 25, 12-1 pm: What Are the Next Steps for Making Diversity in Publishing a Reality We Need Diverse Books Panel
Sunday, June 26, 3-4 pm: Book Signing at Scholastic Booth #1236
Monday, June 27, 10-12 pm: Stonewall Awards Ceremony
May 19, 2016
Kids Ink Children's Bookstore; Indianapolis, IN
6 pm: Reading and Q & A
May 17, 2016
Ferndale Public Library; Ferndale, MI
6:30 pm: Reading and Q & A in connection with Book Beat
May 16, 2016
Common Language Bookstore; Ann Arbor, MI
6:30 pm: Reading, Q & A, and Reception
April 30 – May 1, 2016
YALLWEST Book Festival; Santa Monica, CA
April 22-23, 2016
North Texas Teen Book Festival; Irving, TX
April 21, 2016
Texas Library Association Annual Conference; Houston, TX
10-11:50 am: Diversity in Action with Children's Literature Panel
April 7, 2015
Changing Hands Bookstore; Tempe, AZ
7 pm: Reading and Q & A with fellow Stonewall Award Winner Bill Konigsberg!
March 26, 2016
University Bookstore; Seattle, WA
3 pm: Reading and Q & A
March 19, 2016
Oakland Public Library Main Branch (125 14th St) Children's Room; Oakland, CA
3 pm: Reading and discussion; Books available for check-out and for sale courtesy Laurel Bookstore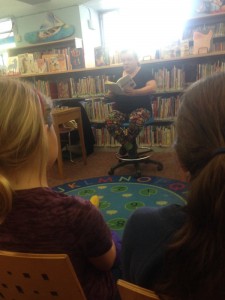 March 8, 2016
San Francisco Public Library Main Branch (100 Larkin St); San Francisco, CA
6 pm: RADAR Productions Presents: March Queer Reading Series hosted by Juliana Delgado Lopera
March 2, 2016
Kepler's Books; Menlo Park, CA
7 pm: Reading, Q&A and Signing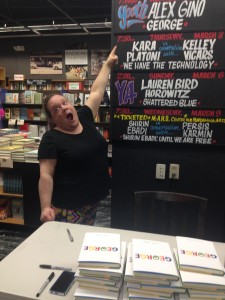 November 28, 2015
Berkeley, CA at Mrs. Dalloway's Books in connection with Indies First/Small Business Saturday!
2:00-3:00: Making gift recommendations and signing books
November 22, 2015
Richmond, VA at Fountain Bookstore
Special guests:  Cindy & Steve Gino (a.k.a. Alex's Mom & Dad)
2:00 pm: Reading and Q&A Session
November 18. 2015
Frederick, MD at Curious Iguana
7:00 pm: Reading and Q&A Session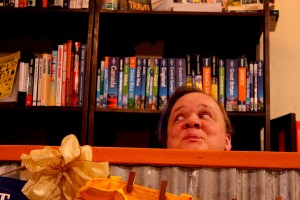 November 17, 2015
New York, NY at The Strand Bookstores
4:00 pm: Signing stock (no reading or presentation)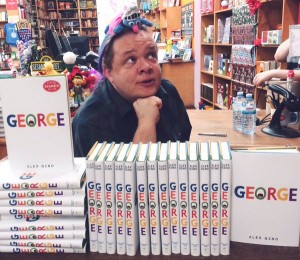 November 16, 2015
Montclair, NJ at Wachtung Booksellers
 7:00 pm: Reading and Q&A Session
November 14 & 15, 2015
Nov 14: Rosemont PA at Rosemont College
Nov 15: Wynnewood, PA at Friends' Central School
Celebrate Diverse Literature Conference in connection with Children's Book World
2:30-3:30 pm: "Beyond 'Boy' Books and 'Girl' Books" Panel
4:45-5:30 pm : Book signing reception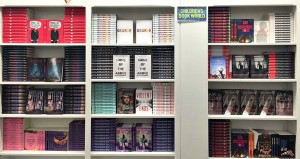 (Does anyone have a photo of the amazing dream team I shared a stage with?  Becky Albertalli, Corinne Duyvis, Sara Farizan, I. W. Gregorio, Shaun David Hutchinson, and Katherine Locke moderating!!)
November 13, 2015
Emmaus PA at Let's Play Books!
4:00 pm: Reading and Q&A Session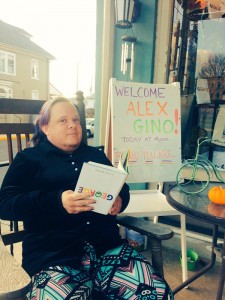 November 12, 2015
Shelburne, VT at Flying Pig Bookstore
4:00 pm: Reading and Q&A Session
November 11, 2015
Dedham, MA at Blue Bunny Bookstore
4:30 pm: Reading and Q&A Session
November 10, 2015
Falmouth, MA at Morse Pond Middle School Library
In Connection with Eight Cousins Bookstore
7:00 pm: Reading and Q&A Session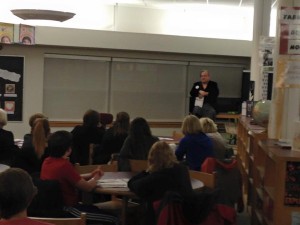 November 9. 2015
South Hadley, MA at Odyssey Bookshop
6:00 pm: Chat with Lesléa Newman!!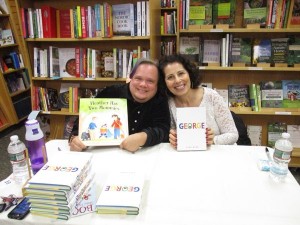 November 7, 2015
Philadelphia, PA at The University of Pennsylvania LGBT Center
In connection with PennGALA and Penn Homecoming
3:30 pm: "Trans Youth: Exploring the Coming Out Process" Panel
September 29, 2015
Pegasus Books on Solano, Berkeley, CA
7:30 pm: Happy Hour Stories
September 20, 2015
Brooklyn Book Festival; Brooklyn, NY
3 pm: Discussion with I.W. Gregorio, and Adam Silvera; moderated by David Levithan
September 19, 2015
Oblong Books; Rhinebeck, NY
4 pm with David Levithan
August 29, 2015
Laurel Bookstore; Oakland, CA
Book Launch Party at 4 pm!!!!!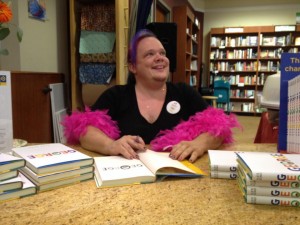 August 13, 2015
Online Teen Transgender Experience Panel at 1:30 pm Eastern US
June 27, 2015
American Library Association Annual Conference: San Francisco, CA
Book Buzz Theater;  9:30-10:30 am
Meet the Author;  2:00-3:00 pm
May 29, 2015
Book Expo America; New York, NY
Middle Grade Buzz Panel; 1:00-1:30pm
Signing Area; Table 3; 2:30-3:30 pm
April 20, 2015
Children's Insitute; Pasadena, CA
Scholastic Meet and Treat After-Party