Published August 25, 2015 by Scholastic, Inc., edited by David Levithan
4 starred reviews: Booklist, Kirkus, Publisher's Weekly, and School Library Journal
Winner of: Lambda Literary Award, Stonewall Award (American Library Association), Children's Choice Book Awards Debut Author, Juvenile California Book Award
---
Blog post: How To Talk About GEORGE and Melissa
---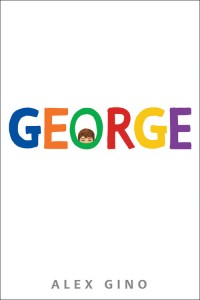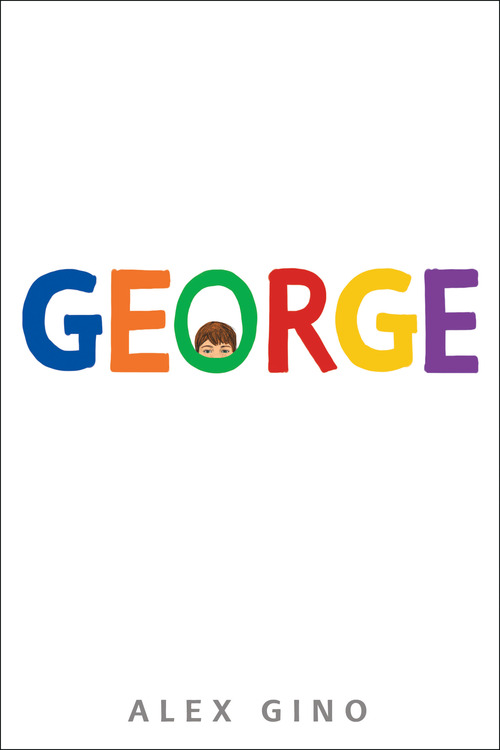 BE WHO YOU ARE.
When people look at George, they see a boy. But George knows she's a girl.
George thinks she'll have to keep this a secret forever. Then her teacher announces that their class play is going to be Charlotte's Web. George really, really, REALLY wants to play Charlotte. But the teacher says she can't even try out for the part … because she's a boy.
With the help of her best friend Kelly, George comes up with a plan. Not just so she can be Charlotte – but so everyone can know who she is, once and for all.
GEORGE is a candid, genuine, and heartwarming middle grade about a transgender  girl who is, to use Charlotte's word, R-A-D-I-A-N-T!
GEORGE is available in both hardcover and softcover from Scholastic Press and Scholastic UK. George has been translated into Catalan (Columna), Chinese Complex (Global Kids), Danish (Alvilda), Dutch (Kluitman), French (l'ecole de loisirs), German (Fischer), Italian (Mondadori), Japanese (Kaiseisha), Portuguese (Record), Spanish (Penguin RH), Swedish (Lilla Pirat), Vietnamese (Nha Nam). Korean (Seedbook) is on the way.
---
Laurel Bookstore is your most reliable source for signed  copies of GEORGE.  GEORGE can also be bought at your favorite book retailer. Independent bookstores like Powell's, Books Inc, Oblong Books & Music would be glad to help you out or use Indie Bound to find an independent bookstore near you.  GEORGE is also available at iBooks, Google Play, or Kobo, Barnes & Noble and Amazon!
Many thanks to We Need Diverse Books for the official, exclusive cover reveal.
---
Listen to me talking briefly about GEORGE and reading a short excerpt at TeachingBooks.
Teachers, looking for a novel study for your class? Jenna Colacino has created a great one here, with lots of commentary on what might come up in classroom conversations.
---
GEORGE is on the awards scene!!
Winner, Mike Morgan and Larry Romans Children's Stonewall Award
Winner, LGBT Children's/Young Adult Lambda Literary Award
Gold, Juvenile, California Book Awards
Winner, Debut Author, Children's Choice Book Awards
Winner, Booksellers International Book of the Year, International Congress of Young Booksellers
Honoree, ABA Indie's Choice E.B. White Read-Aloud Middle Reader Award
Silver, Children's Books, Der Leserpreis (Germany)
Nominee, Goodreads Choice Award for Middle Grade & Children's
Nominee, Dorothy Canfield Fisher Children's Book Award 
---
GEORGE is making it onto Best of the Year Lists!!
Bank Street College Best Children's Books of the Year, 2016 Edition
Publishers Weekly Best Books 2015
School Library Journal Best Books 2015
School Library Journal Top 10 Audio Books 2015
---
Reviews for GEORGE!!
"Profound, moving, and—as Charlotte would say—radiant, this book will stay with anyone lucky enough to find it." – Publisher's Weekly, starred review
"Warm, funny, and inspiring." – Kirkus Reviews, starred review
"VERDICT A required purchase for any collection that serves a middle grade population." – School Library Journal, starred review
"Gino's debut novel is a sensitive, insightful portrayal of a transgender child coming to terms with gender identity."-Booklist, starred review
"George is a timely book for parents to share and discuss with their children. " – Entertainment Weekly
A "timely, touching novel … with refreshingly little fanfare." – The New York Times
"Alex Gino's warm debut novel is a pitch-perfect story for younger middle grade." – CCBC Book of the Week
"Readers going through a similar experience will feel that they are no longer alone, and cisgender (non-transgender) readers may gain understanding and empathy." – Book Page
"This book should be in all collections that serve 3rd-6th graders." – ALA GLBT Roundtable
Gino's excellent writing is gravy, and George is a life-saving book! –
Lambda Literary
---
Other People Like it Too!!
READ THIS." – John Green
"Honest, funny, and full of heart." – Kate Messner
"Loved it. Buy it, ask your library to buy it, give it to every kid you know. Give it to every grown-up too." – Lucy Hallowell
---
Interviews and other media with Alex listed here!!